Prosthodontics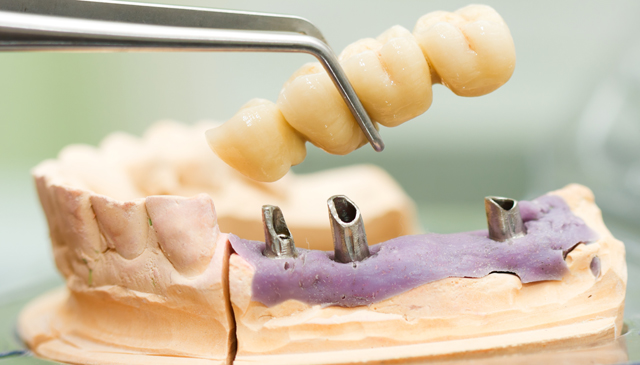 The importance of having a beautiful, natural looking smile is greater than ever before. Now there are several exciting new options you can choose from to achieve the smile of your dreams. A prosthodontist can enhance the beauty of your smile by replacing stained, chipped, missing, or worn teeth using a variety of methods including whitening, veneers, crowns/caps, or even implant-supported teeth.
Prosthodontist Dr. Brian Y. Lee is a skilled architect who can restore the function and appearance of your teeth. He is an expert in dental aesthetics and is clinically trained in crowns, bridges, veneers, inlays, complete and removable partial dentures, TMJ jaw joint problems, traumatic injuries to the mouth's structures, congenital or birth anomalies, snoring and sleep disorders, oral cancer reconstruction and continuing care. Dr. Lee is a master of complete oral rehabilitation and is dedicated to maintaining the highest standards of care in the restoration and replacement of teeth.
Feel free to contact Dr. Lee to schedule a smile consultation.